Residential Electrical Renovations

When It's time for home renovations or you have a remodeling project in mind, it is imperative to have professional help with both the planning and the execution. There's nothing like a little friendly, knowledgeable advice from a licensed electrician who is familiar with the renovation process. A well planned job with a good electrical and lighting plan creates an ideal space with enough power, lighting, and outlets to accommodate today's lifestyle and all your personal preferences.
A home electrical renovation project can be extensive and expensive so don't go through the heartache and expense of doing work twice! Contact the professionals at Roberts Electrical and we can ensure that your electrical renovation process is low stress and of the highest quality.
Any type of electrical renovation or remodeling project should be left to a reliable and trustworthy electrician able to advise you on the best electrical wiring concept and most importantly, customizing it to your lifestyle.
Panel upgrades

Service upgrades

Wiring upgrades

Electrical

Remodels

Standby generator installation

Adding recessed lighting

Adding under-counter lights

Security lighting

Circuits for hot tubs

Electrical dryer hook ups

Electrical stove hook ups

Install new circuits
Knob and tube removal

Install computer power

Install or replace exhaust fans

Diagnose and correct circuit breaker problems

Install GFCIs

Install or replace ceiling fans

Install built-in microwaves

Install or replace range hoods

Smoke detectors

Install circuits for air conditioners

Install whole house surge protection

Install electrical energy saving devices

And more!
Older homes will need to upgrade the electrical wiring sooner or later. The appliances and technology we own today demand reliable power.  A home renovation is a good time to upgrade your existing knob and tube or aluminum wiring.  If you have to open up walls as part of your home renovation, consider making upgrades to your electrical wiring while you already have access.  You will most likely save money on your home insurance while at the same time making your home more safe.  Call Roberts Electrical to replace your knob and tube or aluminum wiring in Sudbury and the surrounding area today
Call Today for a FREE Quote! (705) 561-9339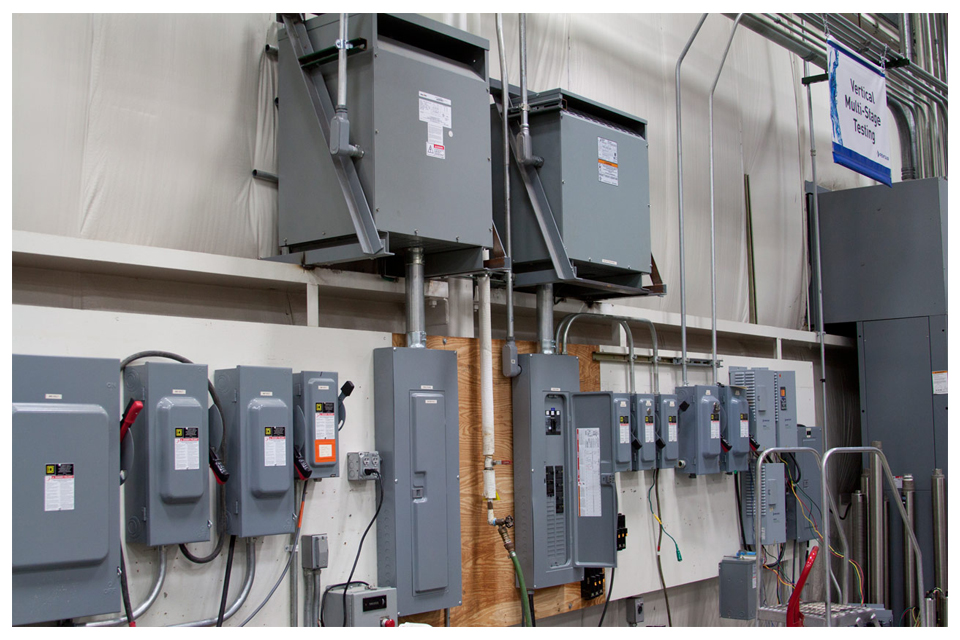 Commercial Electrical Renovations
For any new wiring or lighting upgrades, you should always hire a licensed electrician who is familiar with the required codes and safety standards. Installing new light fixtures, electrical wiring, or re–wiring buildings are jobs that should only be completed by a trained and competant electrician or apprentice who can get the job done right the first time. Call the licensed electricians at Roberts Electrical for quality and professional commercial wiring installations for renovation projects of any size. No job is too big or small.
We make sure to get your project done right, on time, and within your budget. We understand how important saving money is in today's economy. We are happy to work with you to find the right solutions for all your commercial electrical renovation needs. Call today for an accurate estimate or to set up a consultation.
Service Calls

Panel upgrades

Service upgrades

Wiring upgrades

Electrical

Remodels

HID and high bay lighting

Lighting upgrades

Specialty lighting

Security lighting

Emergency lighting

Energy savings

Parking lot lighting
Installation of signs

Equipment Installation

Isolated ground circuits

Install new circuits

Air conditioning power

Diagnose and correct circuit breaker problems

Install electrical energy saving devices

Install computer power

Installation of standby generators

Telephone and Cable TV wiring

CCTV

And more!
Call Today for a FREE Quote! (705) 561-9339
When you are ready to remodel and upgrade your old or out-dated kitchen, Roberts Electrical is your electrical contractor of choice in Sudbury and the surrounding areas. An upgraded kitchen can have a significantly positive effect on your home's property value.  Remodeling your kitchen is a large undertaking in terms of potential cost and the effect it will have on you and your family during the remodel process. The kitchen is generally the "Grand Central Station" of your home, and having it inaccessible for even a small period of time will have an impact on your family and your home the impact should not be under estimated. The professionals and licensed electricians at Roberts Electrical will work closely with you during the design and construction phases of your kitchen electrical project to ensure that any impact to your family is minimized.  That's why we are Sudbury's and surrounding areas Electrical Contractor of choice.
Lighting in the kitchen needs special attention and thought. Well-planned electrical lighting circuits and switches can greatly enhance the enjoyment and utility of your new kitchen and can be a source of energy savings. Dividing your new kitchen into work zones can help you establish a lighting plan. For example, you could have a single light on a dimmer switch over your sink, some track lighting that illuminates a counter eating area, and a few recessed lights over a work island. Proper locations for your lighting is important. If you are unsure, we would be more then happy to recommend lighting and switch locations. The last thing you want in your primary work and prep areas are dark shadows. Separate electrical switches can help you reduce your overall lighting usage by allowing you to turn off lights when you are not working in that area. Additionally, installing dimmer switches can allow you to use this lighting for low-level night time illumination.
Call Today for a FREE Quote! (705) 561-9339
When you start combining electricity and water in a tight space, it can get quite dangerous. That's why we suggest that you trust only professional electricians to get the job done right, the first time. In the past, it was common for a bathroom to only have one simple fixture in the ceiling for lightning. Today, homeowners are getting recessed lights installed over each mirror, in cabinets, along the floor and even in the shower head. All you need to do is be creative and we will take care of the rest.
Plumbing throws up some obstacles, as does the need for different levels of illumination in different areas of the bathroom. Roberts Electrical has completed numerous bathroom renovations installing all sorts of lights, exhaust fans, jaccuzi tubs, steam generators and custom shower lighting in bathrooms both tiny and enormous.  Roberts Electrical has the ability to provide a high-quality electrical remodeling service for your bathroom renovation. Your upgraded bathroom will have a significantly positive effect on your home's property value.
Call Today for a FREE Quote! (705) 561-9339
New Circuits, Dedicated Circuits

Whether you are renovating your old home or moving into a new home, Roberts Electrical can help make your home more user-friendly. By adding or moving electrical switches and outlets, we can help your home make more sense for how your family lives.
With the abundance of appliances and consumer electronics, many homes do not have enough electrical outlets. Often people will add an adapter or power strips to an existing receptacle to allow more devices to be plugged into the circuit. There is a danger of overloading the circuit and causing a fire. If the wiring in your home is installed correctly, overloading will simply trip the circuit breaker. If wiring is faulty an electrical fire can start. Many appliances and pieces of equipment require a dedicated circuit to be code compliant.
If you decorate for holidays, think about what you need for electrical outlets. Overloading an outlet for a Christmas tree is common and, unfortunately is a leading cause of house fires.
Roberts Electrical is happy to help you make your home safer and more user-friendly by installing additional electrical outlets and switches. We can plan and install for new builds, remodels or existing homes. With our experience, all switches and outlets will be wired properly and to code.
Are your appliances running safely? Or do you trip a breaker each morning when you make your toast, putting added strain on other kitchen appliances? If this is a frequent occurrence in your home, your appliances may not be wired properly. Dedicated circuits are required by code for major electrical appliances such as stoves, refrigerators, microwaves, washers, dryers, space heaters, and more. Dedicated circuits ensure enough power is available so that appliances can operate safely, without overloading the system.
What is a dedicated circuit?
A dedicated circuit is a circuit with a specific purpose, with its own circuit breaker in your electrical panel. A dedicated circuit is intended for use with a single appliance only. No other appliances will be plugged into or utilize the energy from this circuit, making it "dedicated" to that single appliance. Dedicated circuits ensure major appliances that draw a lot of electrical current are able to access the energy they need without overloading your system, blowing a fuse or tripping a circuit breaker. Call Roberts Electrical to install the dedicated circuits that you need to get up and running in Sudbury and surrounding areas!
Call Today for a FREE Quote! (705) 561-9339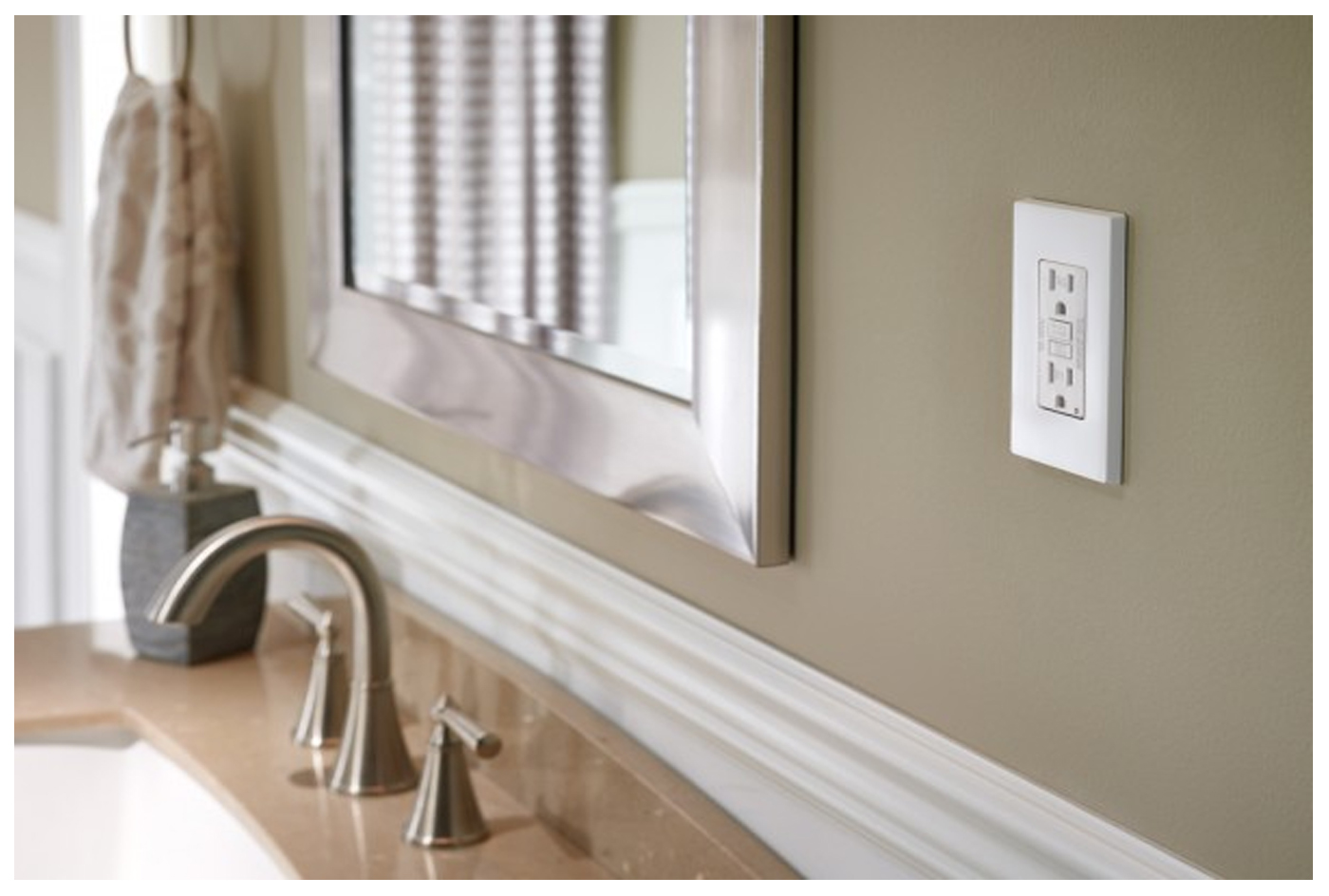 GFCI Ground fault circuit interrupter is a device that can save your life.  If you are plugging in near water you are crazy if you don't have a GFCI installed.  The code says that within 5 feet of a sink your receptacles need to be GFCI protected.  Call Roberts Electrical today to install, replace and test your GFCI receptacles in Sudbury and the surrounding areas.


Call Today for a FREE Quote! (705) 561-9339
Save Energy Costs with Ceiling Fans. One way to help reduce energy costs for heating and cooling your home is to install ceiling fans. Not only are they an attractive addition to any decor, they circulate heated air in the winter and cool you in the summer. By raising your air conditioner thermostat just one degree above 21 degrees C, can save you from 3% to 8% on your cooling costs. Using a ceiling fan can make the air temperature of a room feel about 8 degrees cooler than the ambient temperature. Roberts Electrical can help you choose the right ceiling fans and get them installed so you can start saving money on your energy bills today.
If you're in need of a ceiling fan, installation or repairs in Sudbury and surrounding areas, call the electricians at Roberts Electrical.  We consistently earn the highest customer satisfaction ratings.
Call Today for a FREE Quote! (705) 561-9339
Exhaust fans come in an assortment of shapes, sizes, and mounting options. We can professionally install any option of exhaust fan for you. We provide professional exhaust fan installation for Sudbury and surrounding areas.
Even if you have an openable window in your bathroom, that window is no substitute for a robust exhaust fan. Every bathroom or toilet area should have an exhaust fan. Not only will it ventilate smelly air (allowing fresh air to enter the bathroom) it also exhausts the humid air that builds up after baths or showers. Preventing mold and mildew build up.
Roberts Electrical will professionally install a new exhaust fan in your bathroom or kitchen to eliminate the above problems– quietly and efficiently.
Call Today for a FREE Quote! (705) 561-9339